Photo Credit: Cesar Ghisilieri
Yellow Rabbit (Soulpepper/Silk Bath 2018) enjoyed a sold-out run at The Young Centre for the Performing Arts.
"YELLOW RABBIT's ability to establish a cruel world, fuelled by racism from external and internalized sources, is better than some full-length feature films" - BroadwayWorld
"Chilling, timely, relevant" - Mooney On Theatre

"Provocative, darkly funny ... heartbreaking" - life with more cowbell
"The staging of striking barriers—both stone and silk—trap Man and Woman (and the audience) in sets made of diegetic video projection and clips. As characters speak, translated subtitles move above them and command the eye in a dance between movement, character, and context. For a setting much talked about but ultimately never seen by Man and Woman, Rich Man's Hill is figuratively and literally cinematic. The effect is a prettily executed and affective nod to the ways in which the tyranny of the moving image has eaten the diasporic imagination into executive logics of thought." alt.theatre https://alttheatre.ca/2018/12/11/review-yellow-rabbit/
BITE HARD: The Justin Chin Project is currently being developed at b current performing arts. The Bite Hard Collective were resident artists at Lemontree Creations in 2017. BITE HARD is a multilingual piano-poetry-drag-theatre smash up that subverts stereotypes, challenges expectations and examines the complex intersection of Queer and Asian identity. Using three pianos and the poetry of Justin Chin, three ferocious performers navigate the private spaces where the personal is political.
Production Stills from Le Ba-Ta-Clan with Opera 5. Photography by: Emily Ding
Musik Für Das Ende | Assistant Director to Chris Abraham | Crow's Theatre and Soundstreams
Bombay Black | Assistant Director to Peter Hinton | Factory Theatre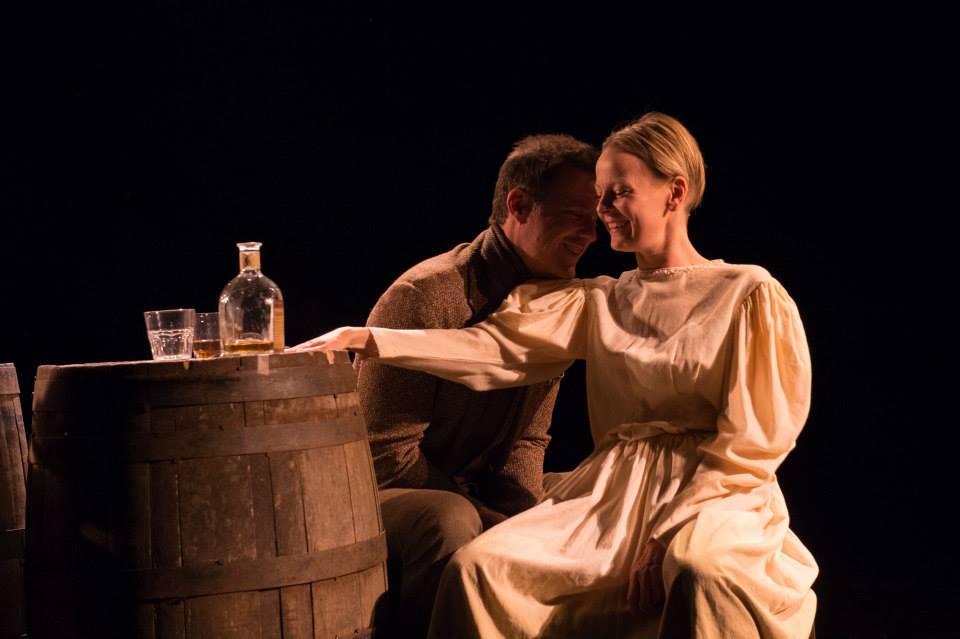 Tapestry Briefs: Booster Shots |
Assistant Director to Michael Mori | Tapestry Opera